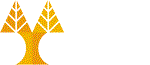 University of Cyprus - Cyprus Software Engineering and Internet Technologies Laboratory, Department of Computer Science
The University of Cyprus was officially founded in 1989. It has five faculties: Pure and Applied Sciences, Economics and Management, Humanities and Social Sciences, Letters and the recently formed Faculty of Engineering.
The Department of Computer Science, belonging to the Faculty of Pure and Applied Sciences, is one of the most active Departments of the University. The Department has 19 regular members of the staff, out of which 12 have a tenured rank. There are also a number of postgraduate and research students as well as a number of Research Associates.
The Department is very active in the areas of information technology and communications. Its research falls under the broad areas of Artificial Intelligence and Intelligent Systems, Parallel and Distributed Systems, Software Engineering, Internet and Mobile Technologies, e-Health, e-Government, e-Learning and Open and Distance Learning. The Department is highly research oriented with an overall rate of more than 100 publications per year, including a number of books.
The Department has also been very active in attracting funding and since Cyprus joined the EU it has participated in over 150 projects funded by various frameworks of the European Union (FP-IST, EUMEDIS, INCO-DC, SOCRATES, LEONARDO DA VINCI, INTERREG, MED, etc.) as well as other local and international sources. The overall funding is currently at the level of about EUR 30M.
Role in the AsTeRICS Project:
The University of Cyprus will contribute to AsTeRICS mainly by designing and implementing the architecture of the software system. UCY has considerable expertise in design and development of OSGi-based context middleware systems (IST-MUSIC project), UCY aims to develop a modular architecture that will build the required basis for successfully deploying the AsTeRICS assistive system.